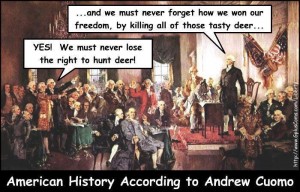 DEAR MEMBERS OF WE THE PEOPLE OF NEW YORK!
We are excited to announce the NEW WEBSITE for WTP-NY.
We are READY to push back against the NY SAFE ACT and more…
We have taken steps to automate parts of our projects so literally thousands of people can join with us as Plaintiffs in our lawsuits and millions will be able to Sign the professional legal First Amendment Petitions for Redress against violations of our Constitutions.
We are READY to expand the organization and fulfill the Vision for institutionalized citizen vigilance in New York to hold government accountable.
You can HELP by passing this on to everyone you know. We need a mass-movement and the TIME IS NOW!
We're ready to come to YOUR LOCATION and talk about our NY SAFE ACT Lawsuit and Petition. Pick a date and contact us.
In Liberty,
Bob Schulz – [email protected]
Judith Whitmore – [email protected]
WE THE PEOPLE OF NEW YORK, INC
Holding Government Accountable to our Constitution
Restoring Power to the People!
www.wethepeopleofny.org.